SERVICES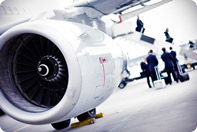 netrepsglobal.com provides a number of services based on a company's flight programme.
Booking Services - flights can be booked which assign Airport Liaison Personnel, Fee Codes and can include uploaded PNL Manifests, Client Itineraries, Client Tickets, Company Logos for display purposes, Name Signs etc.
Scheduling Service - Schedules can be produced based on a range of different criteria which set out an Airport Flight Programme and organise Airport Liaison commitments enabling efficient work rotas to be created. It also acts as a control mechanism for Duty / Operation Departments as flight programmes can be viewed on a page by page basis with flight details being updated by Liaison Personnel at the relevant airport.
Reporting Service - Online Flight Reports are created from the original booking and can be viewed directly by the Tour Operator from any location, eliminating the need to email.
Invoicing Service - The system generates invoice schedules and invoices at the touch of a button.